An easy-to-use, and community-driven 3D printer for designers, makers, and builders.
Built by designers, for designers
As a 20-year-old product design and development firm, we know how much you can learn by getting your designs off the computer and onto the table. We think 3D printing isn't just a visual tool. It's an essential part of the design process – a way to cheaply, quickly, and confidently test your ideas, so you can build products that work in the real world. We designed Spark with a simple goal: to build a tool to aid your design process.
Designed with you in mind
We use 3D printers every day to build functional prototypes for clients in industries from consumer electronics to sporting goods. We understand the power of a tangible functioning prototype of a design. The power if a 3D printer is not just to print downloadable trinket but to also CAD up and test a design.
Spark ships fully assembled. After you plug it in and download Cura, the multi-touch interface will help you start printing over WiFi or USB in minutes.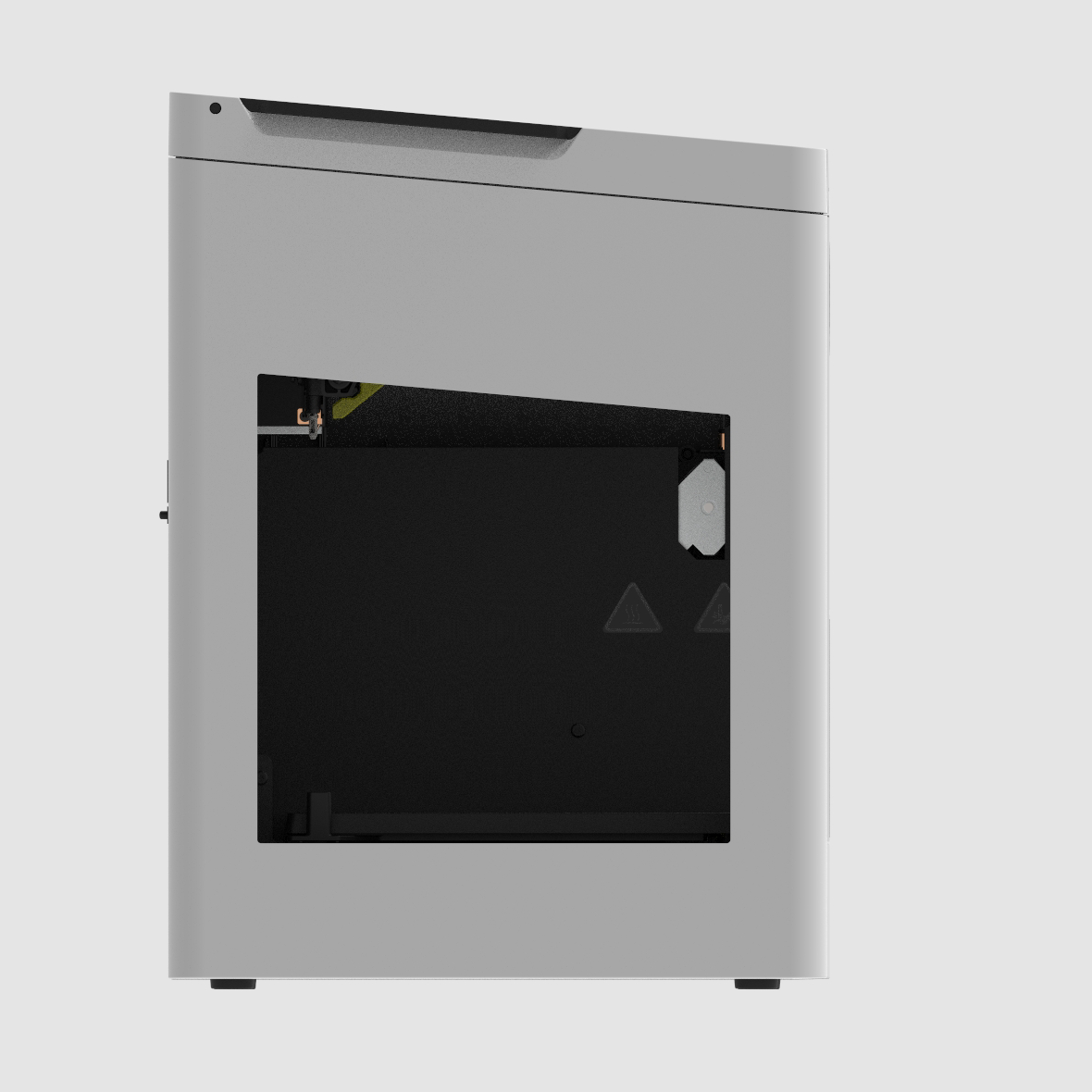 Spark's durable ABS print bed magnetically snaps into place and helps your parts adhere during the critical first layer of printing. Flex the platform to pop them off when they're done.
Keep your workspace organized with space for 3D printing tools and accessories.
Powered by robust technology
Spark is designed to build more than trinkets. It's for designers and engineers who want to flush out ideas and move you design process to the next stage.
Cura lets you select a build quality thats right for moment. Faster builds get the part in you hand after to test where fine builds might be what you want for presentation. You have choices.


Its all about the first layer. Bed leveling is critical and we designed a probe that deploy and stow and reads the bead accurately. The amount of points it reads is customizable.
We chose to make PLA our filament of choice. We believe the earth doesn't need more harmful material in landfill and we made a conscience effort to select a more sustainable material.


Cradle to cradle is a design mantra and we chose to make almost every part in Spark recyclable. Each part is marked with its recycling number so at the end of Sparks life it can be recycled.
Built for nonstop improvement
Spark is designed to be updated even after its parts leave the factory floor. The printer's software and firmware can be refined and customized by anyone, anywhere.
Industry leading software
Jump from digital to tangible in a few clicks with Cura, the world's most popular 3D printing software, designed for interns and experts alike.

Write and download our Marlin code to tweak Spark's settings to fit your needs, from temperature to bed leveling and nozzle offset. We want to see what you can do.
Export your part from 3D modeling software (SolidWorks, OnShape, Fusion360) to Cura as an STL file. Chose you quality and start printing

Design is the first step in making something you can print. Start modeling your sketch in CAD and once ready export to STL for Cura.

Use Cura's default or robust custom settings to prepare your part for printing. (3 lines)

We added WiFi to spark so allow you to set up stark on the networkSend your Cura file to Spark over WiFi or via USB and

Get your prints into the real world to see if they work as designed.

Fused Deposition
Modeling (FDM)
94.8 cm x 82.3 cm x 12 cm
(37 in x 32.4 in x 4.72 in)